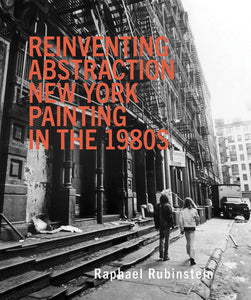 Published on the occasion of "Reinventing Abstraction," a 2013 exhibition at Cheim & Read in New York, Reinventing Abstraction is a large-format catalog that focuses on a group of fifteen artists born who persevered as abstract painters in New York during the 1980s.
A detailed essay by curator Raphael Rubenstein contains numerous references linking this specific era of abstract painting in the context of art history and his investigation of each artist's involvement in the reinvention of abstraction is informative. Of the fifteen artists included, three have made prints at Crown Point Press: Gary Stephan, Mary Heilmann, and Pat Steir. The twelve other artists are Carroll Dunham, Elizabeth Murray, David Reed, Thomas Nozkowski, Bill Jensen, Terry Winters, Jonathan Lasker, Louise Fishman, Stephen Mueller, Jack Whitten, Joan Snyder and Stanley Whitney.
Each artist demonstrates an individualistic attention to abstraction while reconnecting with elements from painting's history, such as Surrealism and Color Field Painting. Richly illustrated with large color reproductions of paintings with black and white portraits of each artist.
Published by Cheim & Read, New York, 2013